Taking a look back at the first SALT Nashville conference in 2013, the stage design was incredible! So, how did they create such a stunning environment?
I think we would all agree that in the past 5-6 years, technology has grown in leaps and bounds. What we saw as innovative and cutting edge in 2013 is almost commonplace today. However, one of the core concepts of SALT Nashville is to push the envelope in the areas of creativity and technology in order to create environments that inspire creativity in the church.
Two cornerstones of this concept of innovation has been projection and LED strip tape. You can see over the course of the SALT Conferences from 2013 through the tour in 2017, that technology was the backbone for crafting the central environment.
So, let's take a look at 2013. What technology was used and how was it implemented? The set design in at SALT13 a center screen surrounded by an ultra-wide wall of canvas panels. The panels were lined with LED strip tape and projected mapped as well.
Incorporating a software called MadMapper, the team was able to pixel map the entire surface to control both the LED strip tape as well as the projected surface. If you are doing any custom mapping in your projects, definitely check out MadMapper as a great resource for your pixel mapping needs. MadMapper gives you the ability to effortlessly curve, bend, and warp projection onto any object you can think of, regardless of the shape or size.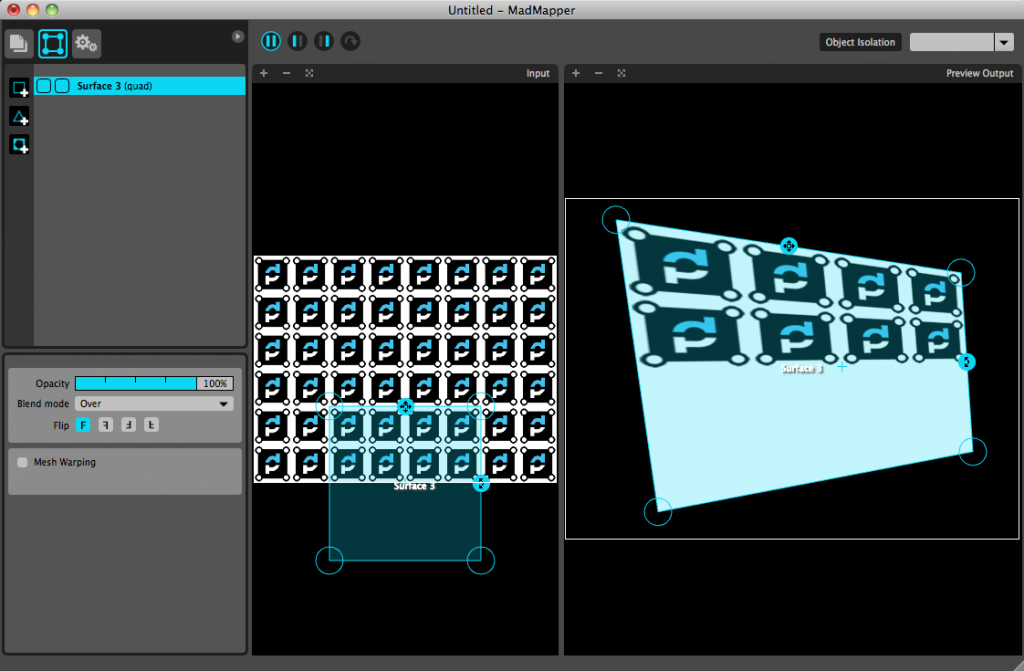 At SALT13 MadMapper was used because it gave the production team the ability to quickly project video onto one surface, then change or modify something, and project it again. It began on the first day with a set of 100 white canvas squares, and on the last day, the projection was on a large white scrim, adding in environmental projection to the mix.
However, MadMapper is simply a tool for mapping your environment. While it does enable you to projection map, it doesn't (fully) have the ability to actually playback videos. Relying on a protocol called Syphon, it bridges the gap between MadMapper and your presentation or VJ software, allowing video applications to share their entire video output with another program in real time. Think of it as a system of internally routing video signals out of one app into another app as an input.
So, to playback videos and even still images through MadMapper, you use programs that support Syphon. There's a huge list of them, but to name a few, apps such as Resolume, GrandVJ, ProPresenter 6, ProVideo Player, and VDMX.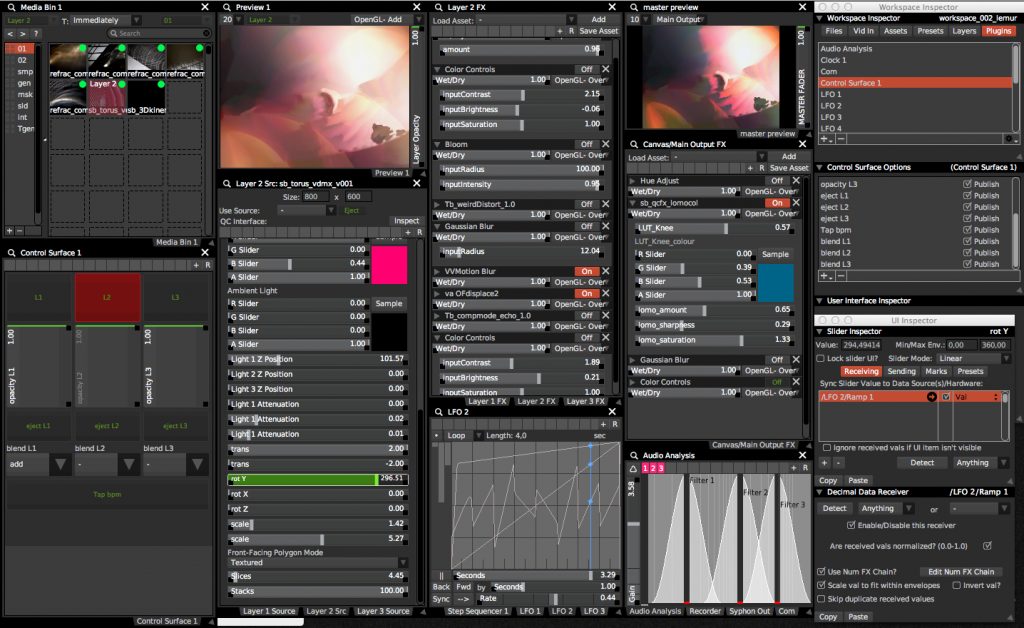 Aside from Pro6, the list above are all what we would consider advanced presentation software or VJ software. These provide the ability to manipulate in multiple video layers, realtime effects processing. While these can be somewhat intimidating to get started with, the sky is the limit with what you can do once you get under the hood!
When you combine MadMapper and your presentation software you can incorporate pixel mapping. Pixel mapping is the process of turning video content into lighting data, allowing you to virtually turn most DMX or ArtNet controlled lights into a video surface. This is how the LED strip lights at SALT13 were controlled.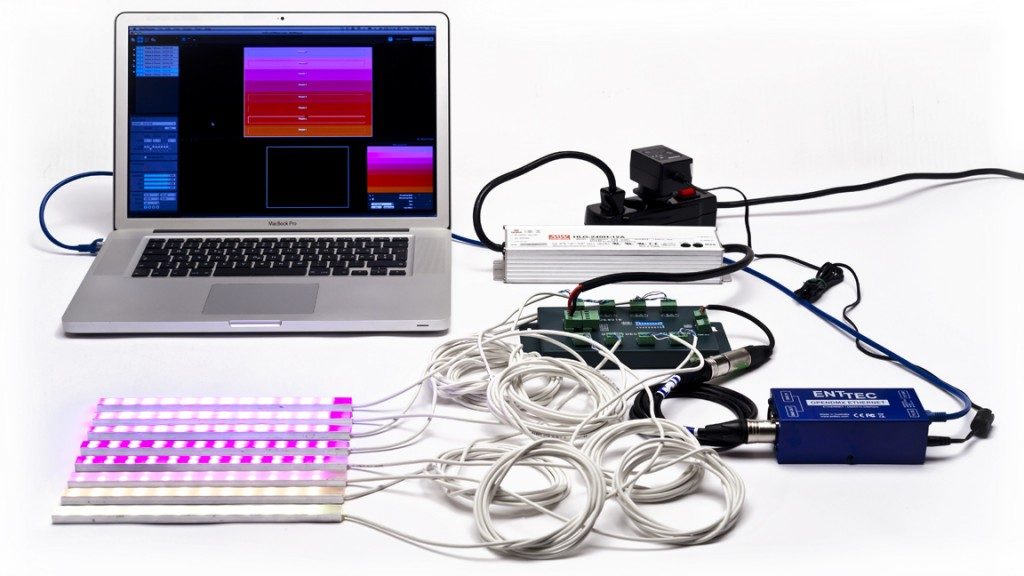 Using this type of setup, SALT was able to blend LED strips that run off of DMX data to light up the canvas and wood panels. Instead of using a lighting console to talk to the strips, they utilized MadMapper to convert video files of complex patterns into lighting with ease.
As video projection mapping, LED lighting, and LED strips become more prevalent and more affordable, it's getting easier to get into creating killer environments with lighting and video.